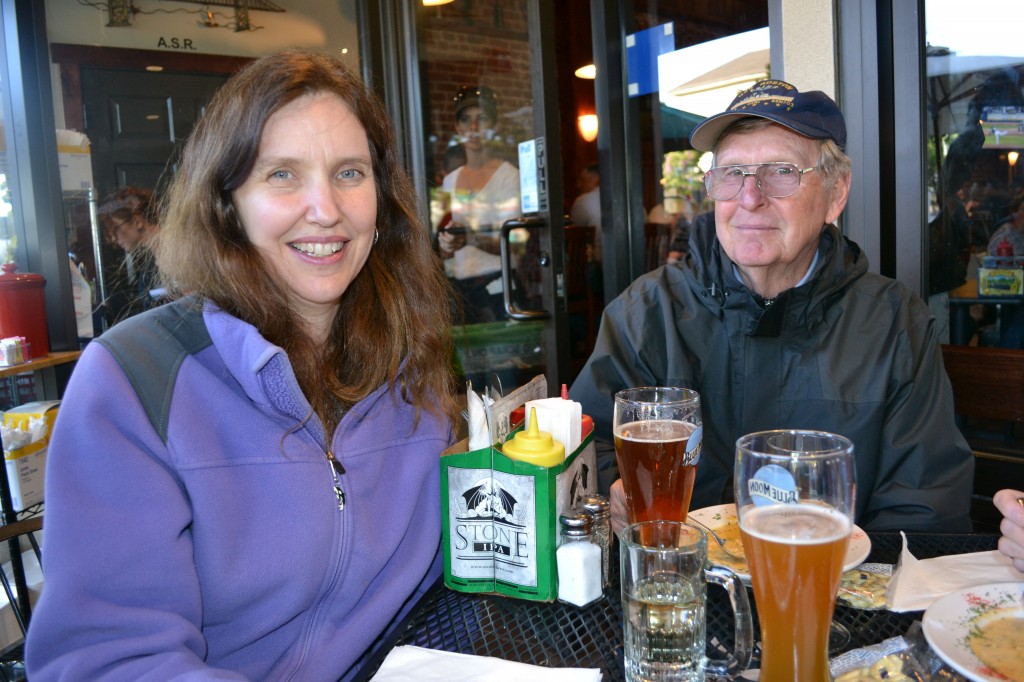 Cathy and her Dad at the Ale House on First Street in Livermore, California. Livermore's award winning downtown has undergone the type of transformation we have been working to obtain in Renton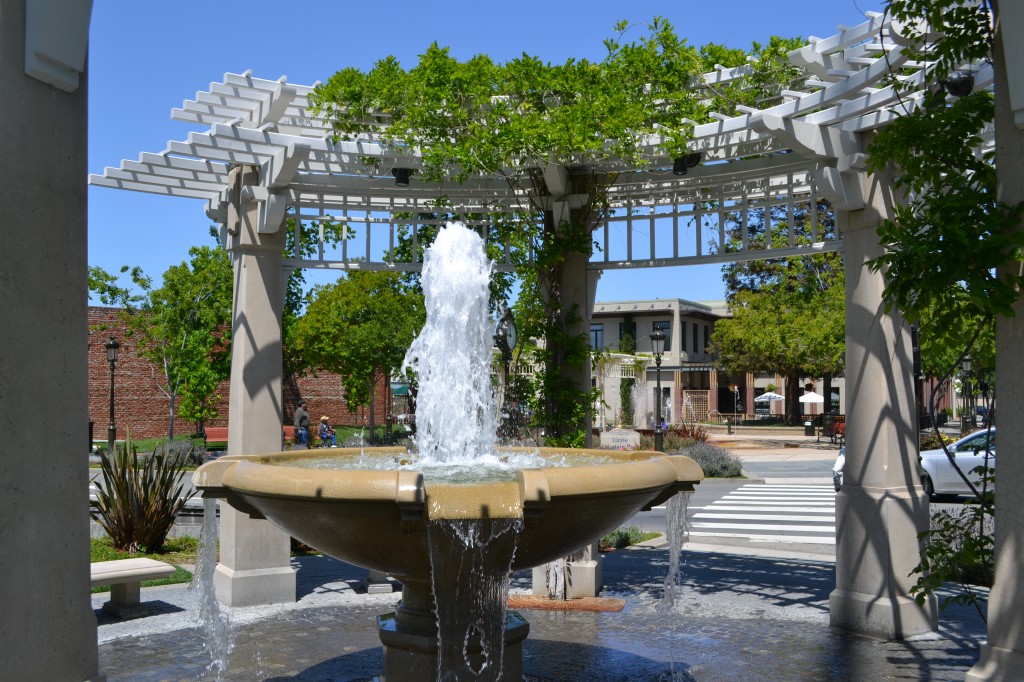 Fountain on First Street in Livermore California
I don't have to look any further than my own home town of Livermore California (pop 81,000) for a success story of downtown revitalization. Livermore's downtown struggled for decades as outlying shopping malls and big box stores stripped away its customers and revenue. In the 1970's and early 1980's, Cathy and I would steer away from downtown First Street when shopping or going on a date. But in the last decade they have successfully made major changes. Their shops and restaurants are now bustling, and in 2009 they won a national award for their astounding turnaround. When Cathy and I were in Livermore last month, we waited forty minutes to get seated at a popular new downtown restaurant, and it was worth the wait. While we waited we enjoyed a joyful street scene that would be the envy of any city planners. Read more about their award winning transformation in this article from "Main Street News" here. (Or read Livermore's official downtown plan, with background data, here. )
Interestingly, during the years they were planning and rebuilding their downtown, they also rebuilt their Public Library– but they did not move it to the heart of their downtown. Their gorgeous new library is actually further from the center of town than the old library was, approximately ten blocks away instead of six. Their old library, which is a beautiful building built when I was young, is now used only for storage.
Since I have so much family in Livermore, I've visited the city often over the years and watched the change almost as if it is time-lapse photography. The new Livermore downtown is a result of intensive planning, coordinated traffic revisions, major streetscape improvements, and strong business leadership and partnering.
Renton has taken some of these actions, but we have not gotten as much traction as Livermore at bringing customers to our businesses. In Renton during the last 15 years we purchased a downtown car dealership for about half a million dollars, and then spent a few million dollars to create the downtown Piazza Park and the Pavilion Building (which was remodeled from the dealer showroom). Then, we spent about ten million dollars on a parking garage downtown. We spent about half a million partnering with Renton School District, IKEA, and others, to build the IKEA Performing Arts Center. We purchased and tore down a derelict building near the Historical Museum, and then built the Veterans Memorial for about half a million dollars. We rezoned to encourage residential construction on top of businesses, and we worked with private developers to bring some of this about. In addition, in a move I've often wished we could take back, we gave Metro the land to build the Transit Center. All of these moves were intended to provide more people pedestrian traffic in downtown.
While we have had some successes in downtown, we clearly have a long ways to go to achieve the successful restaurant and shopping climate that we are looking for. Lately, I now recognize that this is because simply creating traffic does not assure the creation of customers. People have to be immediately interested in shopping or dining when they pass one of our restaurants or stores, or else they will not add to our customer base. It's the same reason Google makes billions of dollars on the internet, while most newpapers have been losing money on the internet: People visiting Google are often searching for merchants or trying to find service providers, so they respond readily to Google's ads– but people reading the New York Times are looking for news– ads are just a distraction.
In the case of business districts or the internet, traffic generated by people who are not looking to make purchases will use up road capacity/band width, but will not generate revenue. Common examples of these types of users of Renton's downtown include motorists driving through from South Seattle to Issaquah, motorists avoiding I-405, bus-riders making tight connections at our transit center, and commuters using our transit center as a park-and-ride. We get tens of thousands of these per day, and we are lucky if we can sell one-in-fifty of them a cup of coffee.
What we really want, and what Livermore has succeeded in capturing, are people headed to downtown BECAUSE they want to go to a downtown restaurant, shop, or entertainment venue… the same reason they are going to Renton's Landing. To get to this point, the streetscapes, restaurants, shops, and entertainment venues all have to offer what customers are looking for.
One immediate question Renton City Council is facing is whether moving the library downtown will help bring customers to Renton businesses, or at least do it better than other options we might have before us. I am not convinced that moving the library will help. In fact, I think it is possible that library patrons will simply use up more parking and road capacity in our central business district without adding to the business customer base. Like readers of the newspaper in my internet example above, library patrons can not be assumed to be in a "buying" mood. They are very likely to spend no more than a user of the transit center while they are in our downtown. And while it may seem funny to worry about parking now, if the downtown developed the way we would like it to, library parking demand could conflict with business parking demand.
I share the Mayor's and the rest of Council's concern about improving our downtown. And I think we should work hard on the next phase of our plan for doing so. I don't claim to have all the answers, but I do have some ideas. When I look at the Livermore example, the amount of spending we have dedicated to landscape and streetscape in downtown has been minimal. Our 1.5 million dollars spending on Piazza landscape and Veterans Park together accounted for only about ten percent of the 15 million dollars Livermore spent making improvements to beautify their streets and sidewalks in the central business area. We spent most of our money on parking (ten million dollars), something that was important for us but less of a problem in Livermore (which had large undeveloped lots for parking). This makes me think we are overdue for a major streetscape update. But I would not want to do this without something else Livermore enjoyed– a strong commitment by property owners to update/replace their aging buildings as required. We should not commit taxpayer funds without confidence that the private sector is going to do their part. If property owners are not ready to make this commitment this year because of the recession, we may have to wait until enough of them ARE ready to commit.
In addition, we need to continue the Mayor's current emphasis on crime prevention. I'm glad we are moving toward zero-tolerance of nuisance crimes in the transit center– this facility has generated too many complaints for too long. (If we can't stop the complaints, I would even be open to the idea of closing the transit center and working with Metro to make the Grady Park and Ride the new place to catch a bus. It would be a shame to let criminals and punks cause us to close the transit center when it is used by so many people– but it would also be wrong to continue to let people get hurt or frightened while trying to use a public facility.) For now, we should see if the new emphasis on crime prevention is going to work.
Lastly, if we decide to move the library downtown, it should be part of a comprehensive plan, with broad consensus, that we collectively feel is our best hope to revitalize our downtown and make the business climate thrive– The same type of planning that revitalized the downtown in my home town. I don't feel that we are there yet, so I am not ready to vote to move the library.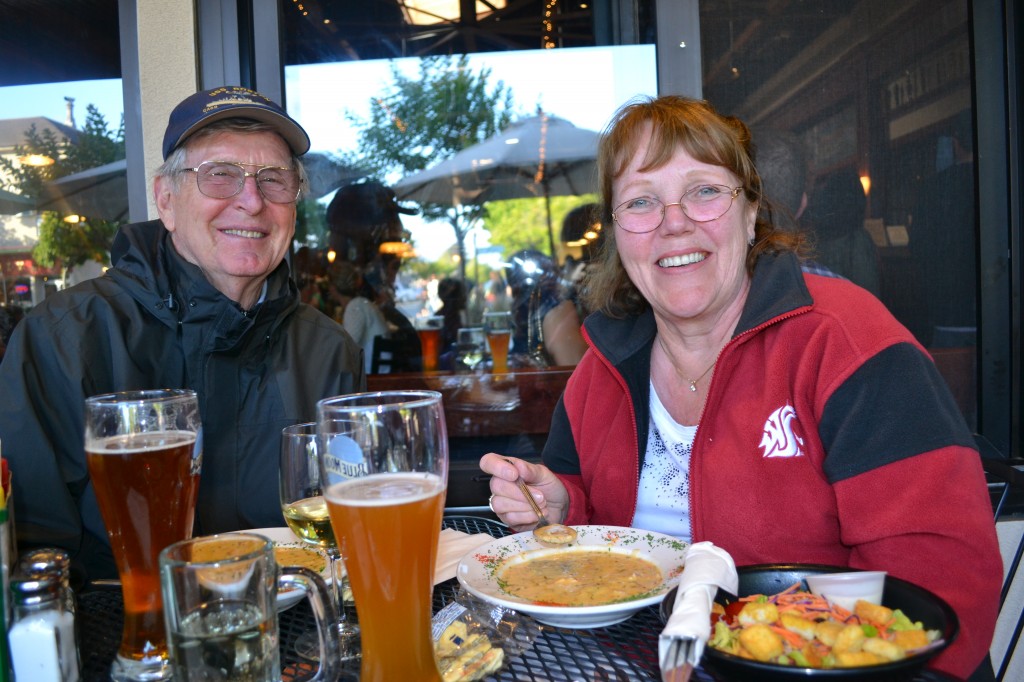 Cathy's Mom and Dad at the Ale House in Livermore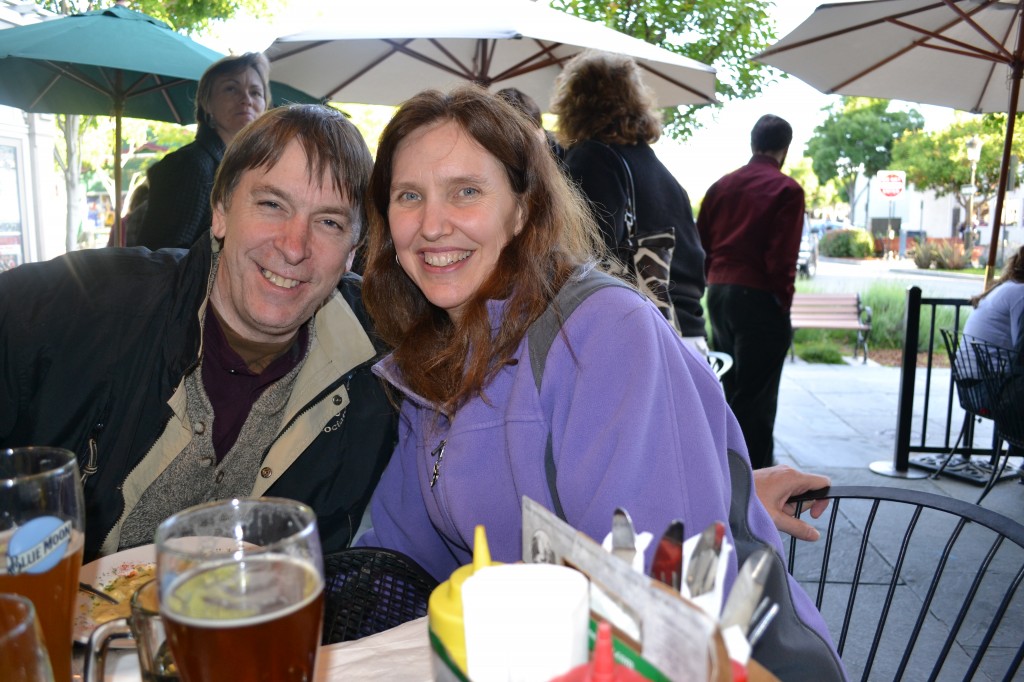 Four Generations: Cathy's Mom, Cathy, our daughter Katie, and her daughter Carolyn enjoying coffee at an independant coffee house on Livermore's revitalized first street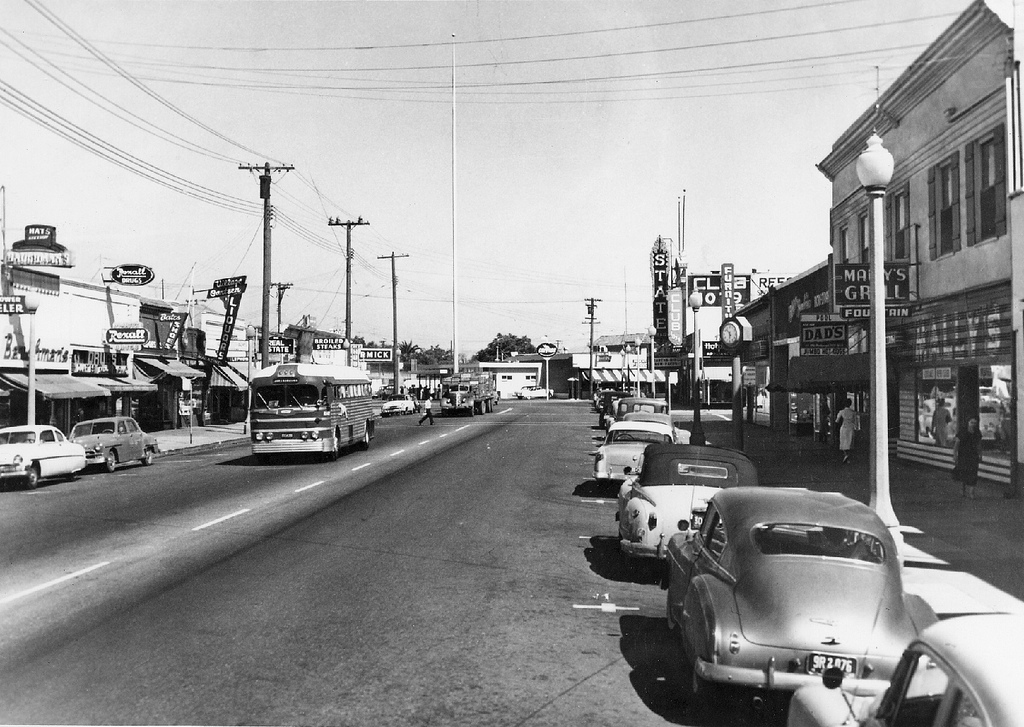 Livermore's First Street in 1955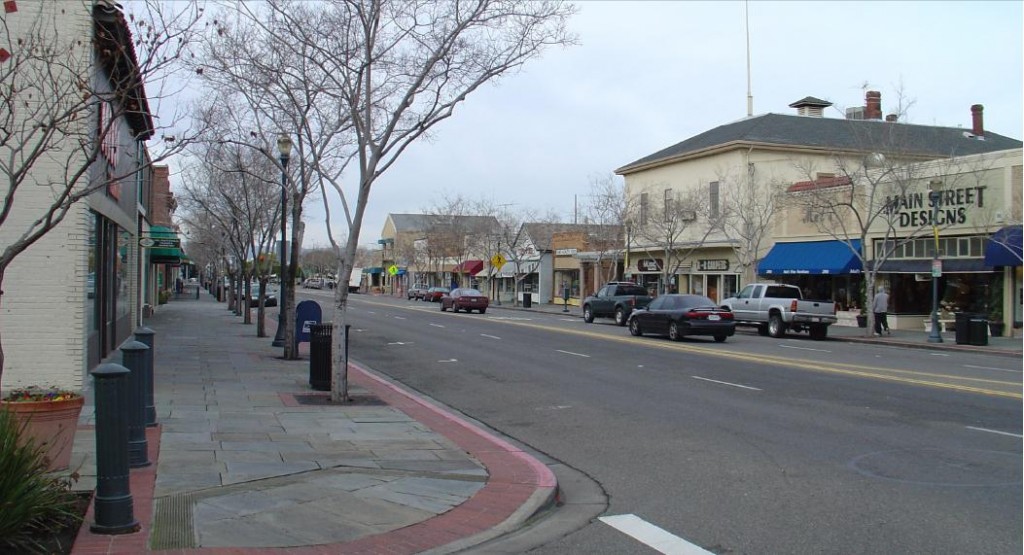 Livermore First Street in 2006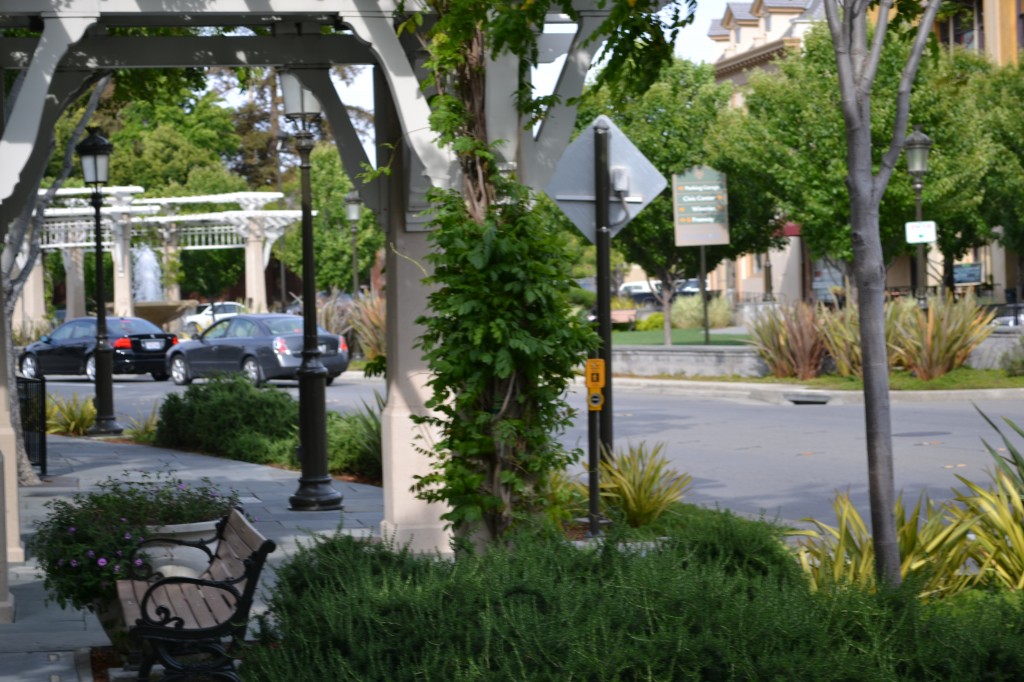 Livermore's First Street in 2011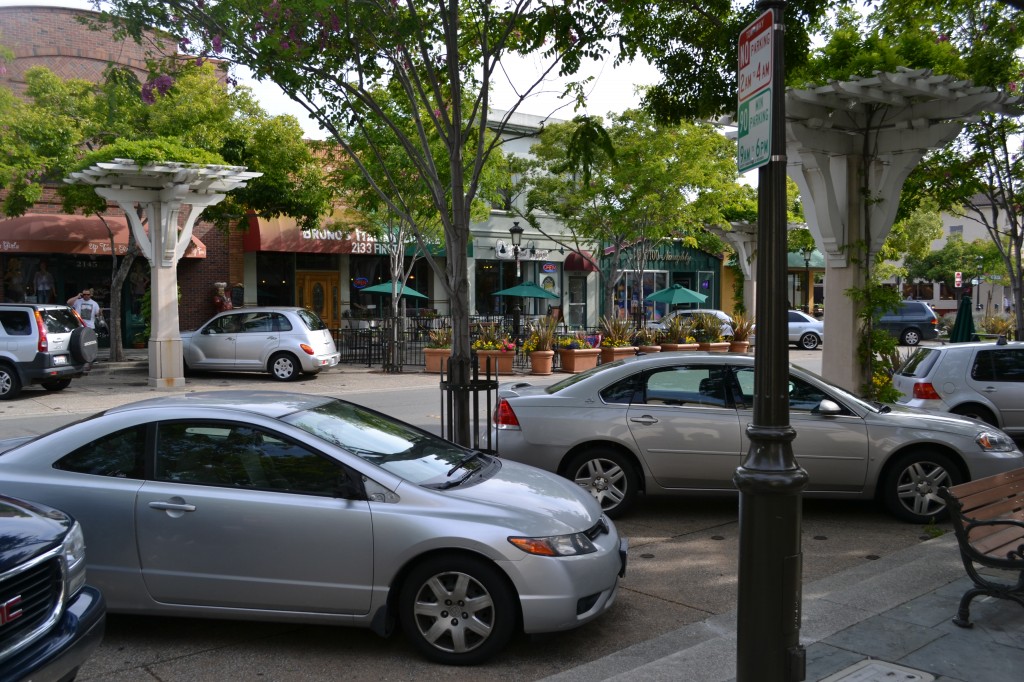 Livermore's old first street buildings are almost hidden behind new landscaping that a Parisian would be proud of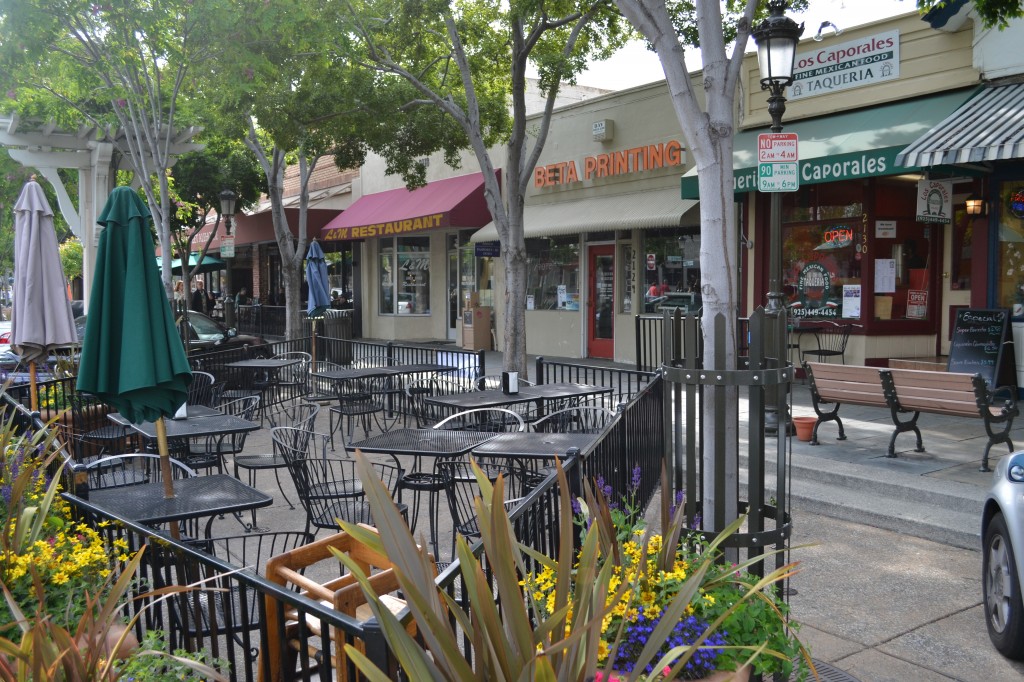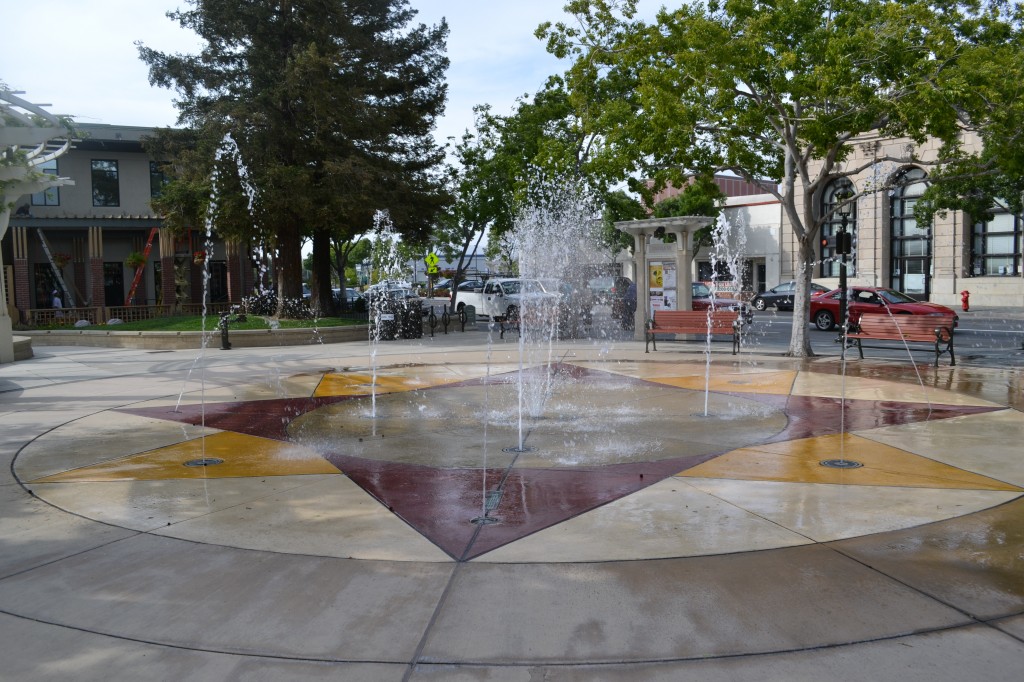 Even the alleys were included in Livermore's downtown makeover; Public Works price tag for the whole job– about 15 million dollars.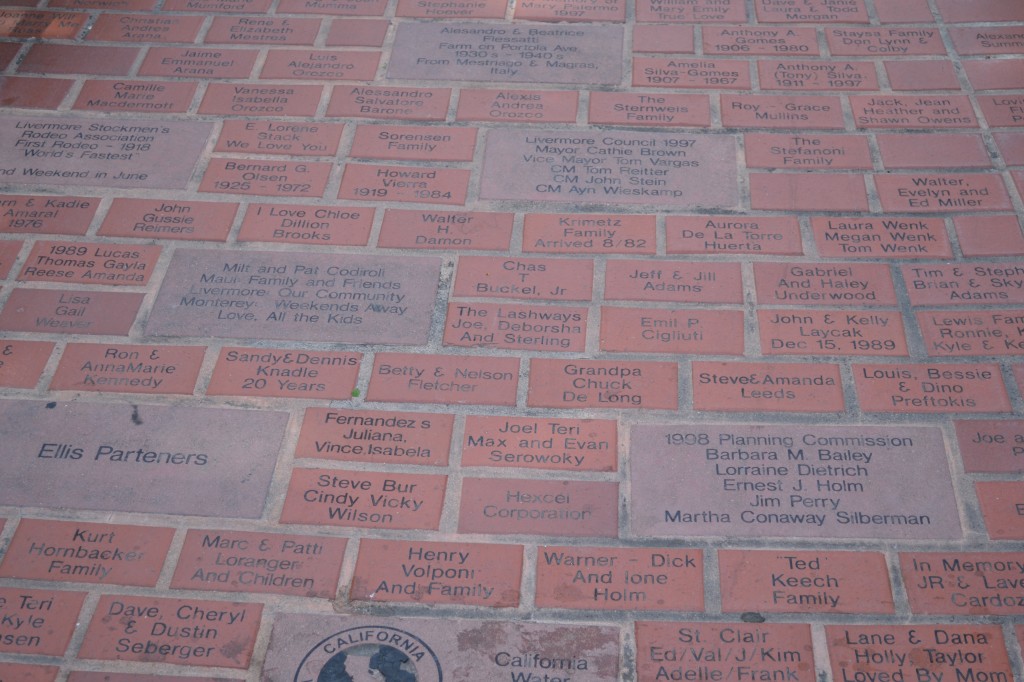 Livremore's transformation required a strong buy-in and donations from the public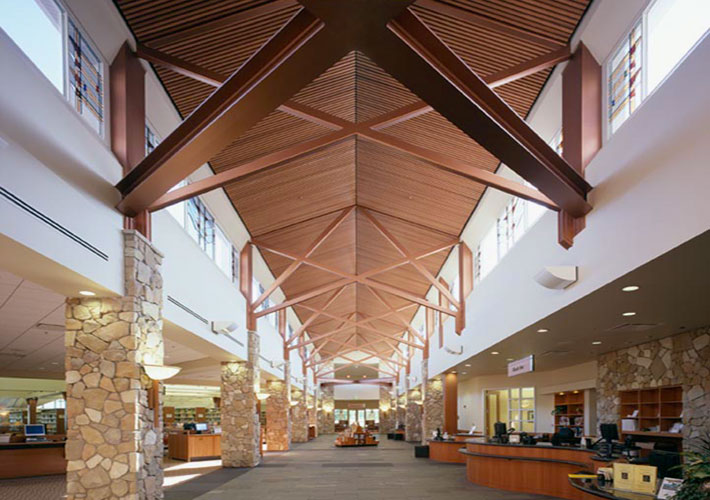 Livermore's new public library is further from the center of town than the old library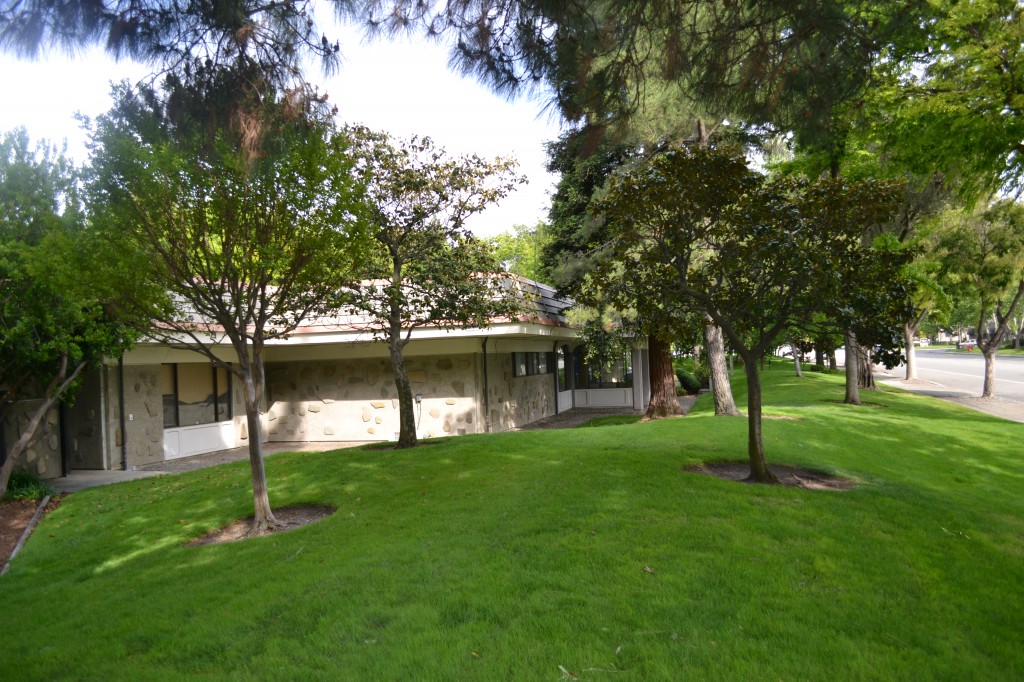 Livermore's old library– used only for storage since it's replacement about ten years ago