We teamed up with another family to participate in the River Days Fun Run this morning, which benefits Communities in Schools. We called our team "over the top" which seemed a little fitting consider how goofy we may have looked!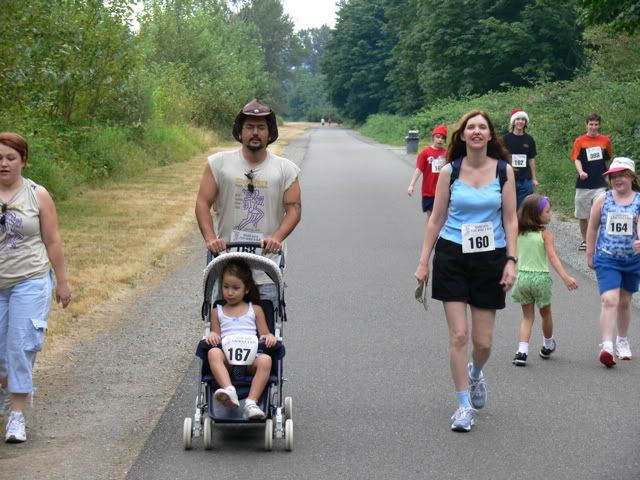 Yes, running with 5 year olds and pushing strollers and being detoured by potty breaksmay not get you the speediest time…..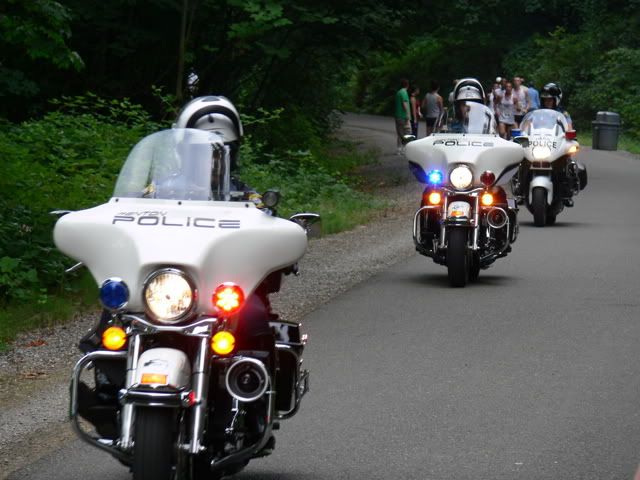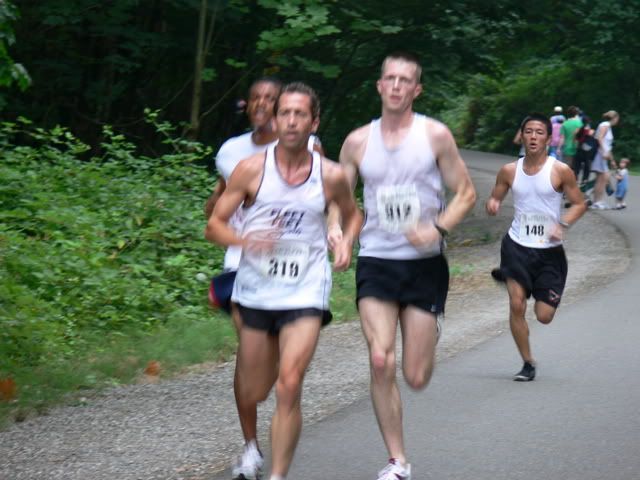 But it can get you the winning view of the fastest runners as they enter the home stretch!
We had a GREAT time, and the walk was organized supurbly…shirts, water, refreshments, and music at the end. Good accomodation for speedsters like those shown, and the over the top families like ourselves. We were also in the parade this morning, and had no difficulty making it to the start on time. Thanks Recreation Staff and Fun Run Sponsors! (Valley Medical Center, Valley Orthopedic, Wizards of the Coast, Proliance Surgeons, Cat's Eye Group, Sign Prints, Inc.)