We make some of the greatest products in the world right here in Renton. We are Jet City USA after all, with Boeing's commercial headquarters, which reports a record order backlog of the best selling airliner of all time, Renton's 737.
But we also build the finest trucks in the world right here in our city. Kenworth has long been the truck of choice for commercial freight haulers, and they continue to be industry leaders in innovation. Lately, Kenworth has been patenting systems for allowing their sleeper cabs to remain powered, conditioned, and extremely comfortable, even with the truck's engine off (a variation on hybrid technology). This reduces truck idling, saves fuel, and reduces greenhouse emissions.
And their sleeper interiors have never been more beautiful or comfortable. Take a look!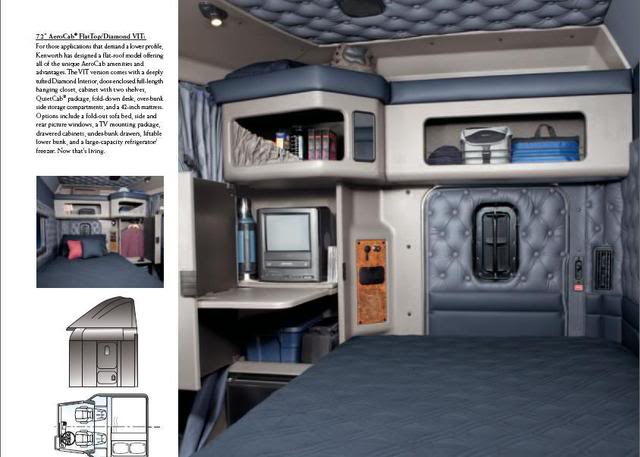 A complete brochure of a truck cab/sleeper interior can be found here:
Click here for complete brochure!
And for even more information, go to www.kenworth.com by simply clicking here!