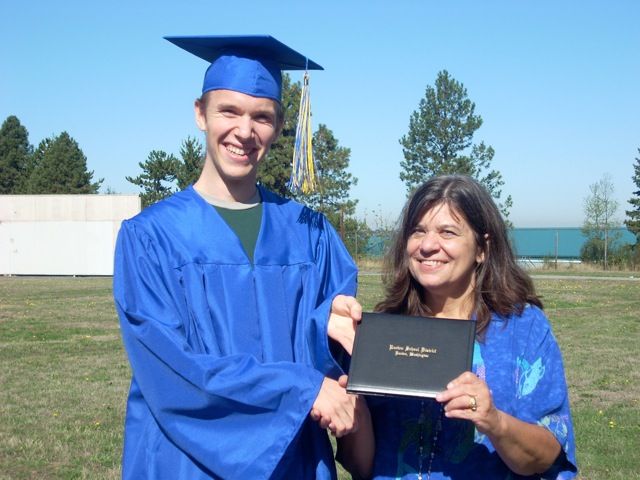 My middle-son Kenny (a Washington-recognized homeshooled student) with HOME Program manager Valerie Sensabaugh holding Kenny's Renton School District diploma last year. Kenny received this diploma through a partnership between Renton homeshoolers and the Renton School District.
When Renton School District HOME program formed eleven years ago, there were benefits to the community all the way around. By offering enrichment classes and tutoring to homeshooled children, the Renton School District found a way to participate directly in these student's education AND to capture the state per-student allocation of resources (thousands of dollars per year per student) for hundreds of students. And the students and parents appreciate it– students get lab classes and structured activities that are hard to replicate in a homeshooled environment, such as high-school level math and science classes, science fairs, musical theater, etc. I've written about my family's personal experience with this program previously here .
Because this program's funding is provided by the state (from the per-student allocation), most HOME program parents have been hopeful that the program would remain intact even with the current Renton School District budget crisis.
Recently though, the Spring Glen school where the program meets has been buzzing with worries and rumors of potential cut-backs.
I don't know if these concerns are merited, but the most common concern is that the high school portion of the program could be cut. With the changes at Black River High School, I think their could be confusion between these programs.
Ultimately, it will be up to the school board to make final decisions about all of these programs. This is an unenviable task in such a brutal budget climate, and I don't wish to add any more difficulty to it.
But to me, this continues to seem like a program that would not make sense to cut. While it's true that homeschool families have the reasonable option of refocusing on classes around the family dining table and family field trips instead of working with the district, there would be a loss of district revenues which would come with the savings of cutting the program. And as far as I can tell, the state has not asked for programs like this to come to an end.
For anyone who wants to read more, I have attached a couple letters that other parents sent to the district expressing their esteem for this program and concerns that it could be cut.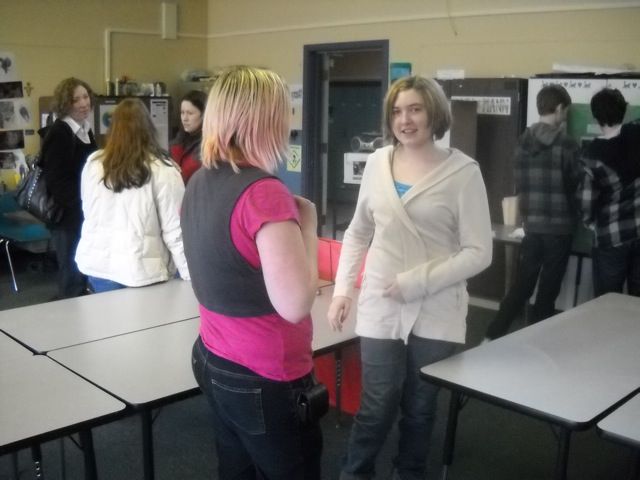 Parents, teachers and students pass each other in the lunch room at Renton's HOME program at Spring Glen School.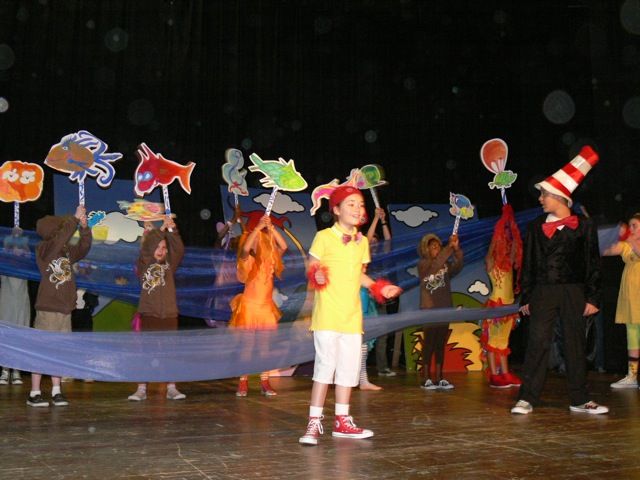 Renton School District's HOME program presents "Seussical" at Lindbergh High (last spring)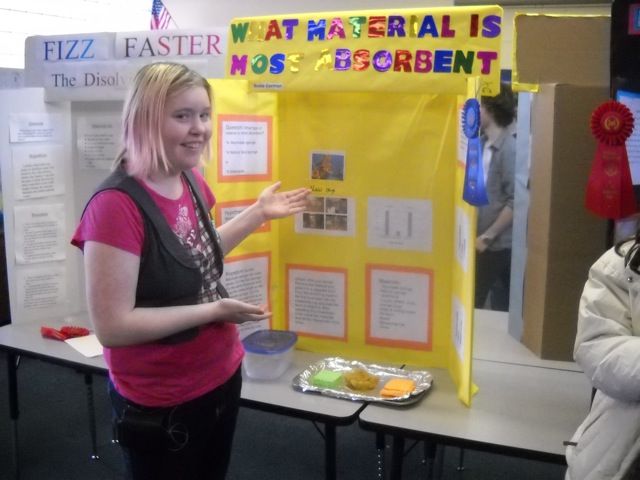 My daughter Susie stands next to one of her two science fair exhibits at Renton HOME program, last month.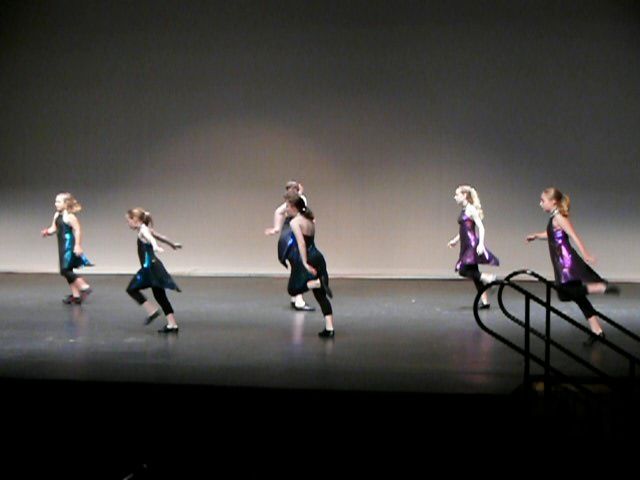 The HOME Progam dance class performs at the annual HOME program talent show, at IKEA performing Arts Center

Click here to read some letters from concerned parents on this topic