Here are some recent shots from around the house:

From my front lawn; The Olympics jumped out at me this morning! This is helped by a telephoto lens, but the mountains are extra prominent because of the clear air, the bright sun , the fresh dusting of snow, and an atmospheric condition that seemed to magnify the mountains. Did anyone else notice this?

Cathy is warming up inside the house, while I'm out doors taking this picture. (It's a direct shot of her and a reflection of me.) I'm standing at the same spot where I shot the picture of the mountains (above)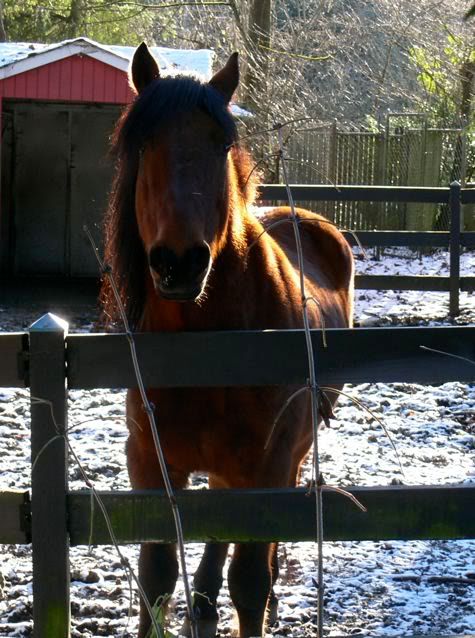 Nothing quite like a fuzzy mustang in the snow with back-lighting

Whew! Dolly (our newfoundland) is exhausted!

She's so pretty