Japan was saddened by the loss of Ling Ling on Wednesay, Tokyo Zoo's Giant Panda. Here is the Story on MSNBC Ling Ling was the only Panda owned by Japan, although the country has a few on loan from other zoos.
Ling Ling was a superstar at the zoo, and attracted a huge crowd that waited patiently to see him when we were there a few weeks ago. He was old, and having some health issues, but his death still seemed rather sudden.
Our daughter Susie got a back-pack when we visited Ling Ling, which you can see in many of the pitures I took while we were in Japan.
Here are our pictures from visiting the Panda a few weeks ago.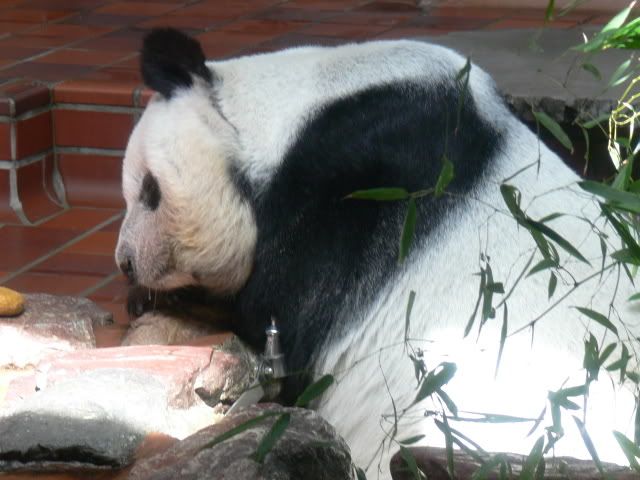 Ling Ling sleeping in his house

The Panda's Home

The crowd queued up to see Ling Ling… an official made sure they kept moving at a slow walk past the Panda's home

Our daughter Susie (far right) takes her Ling Ling backback everywhere