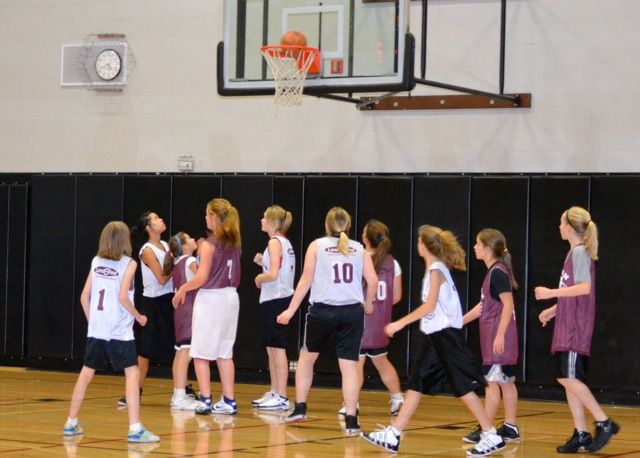 My daughter Susie (number 10) watches intently as her shot swirls around the rim before falling into the basket for her team's second score of the game.
The City of Renton offers a wonderful selection of classes, team sports, outings, and other activities to enrich our lives and keep us at maximum health. For instance, yesterday my wife and oldest daughter were attending city-organized belly dancing class tonight, my youngest was at basketball practice in a city-hosted league.
My daughter's team played its first game on Saturday. (The Seahawks were stomping the Saints at the same time, so we were glad the Community Center had televisions during the breaks in the basketball action.)
Here are a few photos showing Susie's first game, as well as the apparent transformation of our Main Community Center into a second Seahawks headquarters.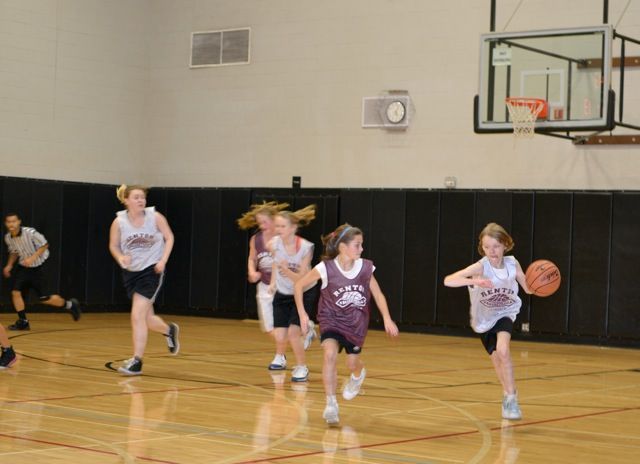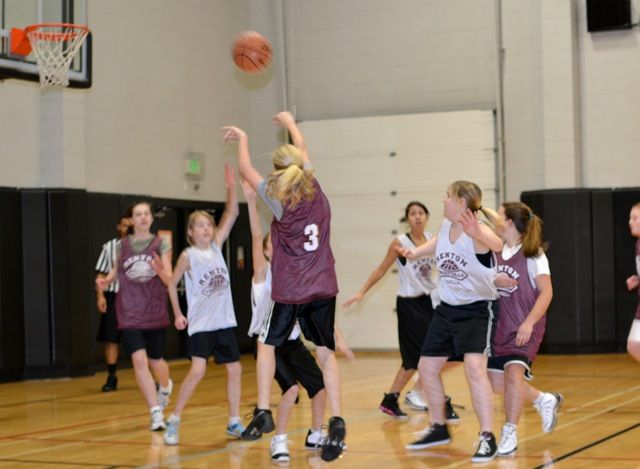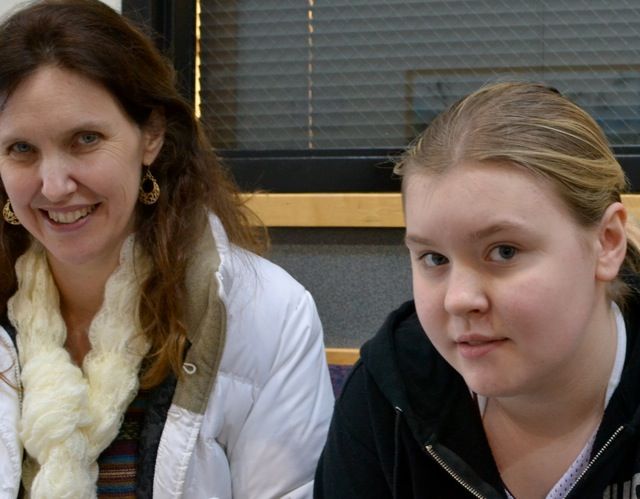 Susie off the court with my wife Cathy

Meanwhile, the Seahawks are trouncing the Saints!…