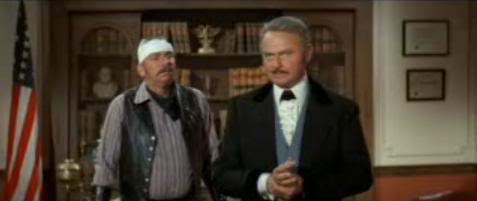 "Just one thing stands between me and that property…. the rightful owners."
(Hedley Lamarr to Mr. Taggart, Mel Brook's Blazing Saddles, 1974)
Attorney General Rob McKenna is seeking to tighten up the requirements for using eminent domain as a community renewal tool in our state. I strongly support his proposals. Here is a Seattle Times opinion piece with more details (in which Renton is cited as an example).
In 2006, a heated Renton council-mayor argument over whether to let the public speak on this topic lead to the infamous lipstick investigation in 2006, and arguably ultimately lead to the mayor's defeat a couple years later.
And in the late 1980's, I went to court to fend off an eminent domain action that would have taken part of my property to give to an apartment developer.
I didn't enjoy any of these conflicts, and I think there are more productive and collaborative ways that municipalities can spur investment. Too often, eminent domain looks like the easy way for cities to deal with less attractive parts of town. But it is rarely as easy as it seems, and it can be very unfair and disenfranchising to property owners.
I've been pretty outspoken on this topic in the past. Here is a link to a collection of my blog posts about eminent domain (over many years).