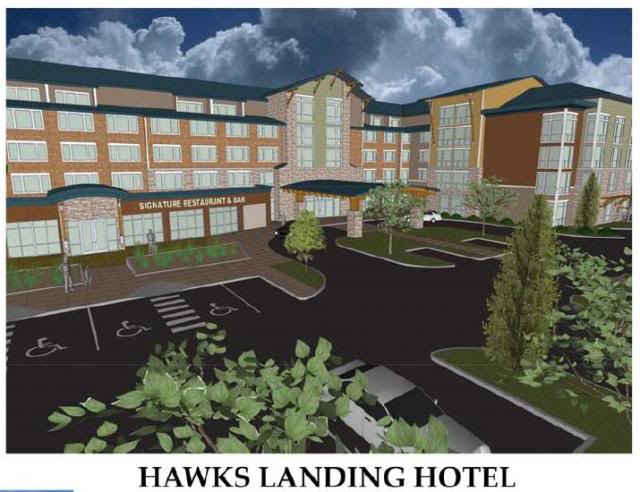 The New Hawks Landing Hotel at the Pan Abode site is pushing ahead, in spite of the tough world-wide economic conditions.
If you click here you can read some technical data from one of their forthcoming city hearings.
I think a new higher-end hotel at this location will be a great asset to the city. And we can certainly use the construction, sales and lodging taxes right now.
Here is my previous blog on this topic, which includes more information about the planned hotel complex.