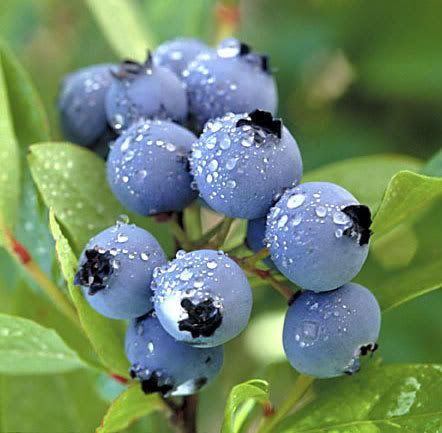 I have to admit, I don't really understand the motivation. If you have a 3.5 acre piece of property in an urban area, with willow trees, ponds, creeks, and acres of naturally watered blueberries….why would you want to give that up to put in one more home lot. A building lot in Renton is worth maybe $150,000, and there are potentially tens of thousands of them. The 3.5 acre U-Pick Blueberry farm, with it's charming farm house, beautiful grounds, and loyal customer base is probably worth closer to a million dollars, and is entirely unique. (In order to build the new house, the property will have to be subdivided and a long private road will have to be built to reach the only dry upland section suitable for building.)
While I do not share the property owner's enthusiasm for replacing a blueberry farm with one new home lot, I actually voted against this rezone because we do not have a good understanding of the underlying wetland. We had been told that the new R4 zoning will allow the blueberry farm wetlands to be protected, but I have several reasons to be concerned this may not happen. For instance, the property across the street from the blueberry farm is being legally excavated, and it is filling with ground water faster than it can be pumped out…leaving many wondering exactly when the wetland protections apply. And there appears to be risk of differing opinions as to whether a centuries-old peat bog qualifies for a wetland where it is not actually under water. City staff believe it is a wetland, but they are not legally qualified to make the determination…so we may have skirmishes over this issue in the future.
We also received a petition tonight, signed by 75 residents, asking us to get a wetland delineation before taking any action. I gave this weight in my decision.
In addition, the Washington Department of Fish and Wildlife wrote to council a few days ago, asking us not to rezone the property without a wetland delineation. Our city attorney says we don't have to follow their suggestion, but I have seen this department demand attention elsewhere, such as when they added extensive fish mitigation to the billion dollar I-405 expansion project. And even if we can bully our way past Washington Fish and Wildlife, I don't understand why we would burn bridges with this important department in an unpopular effort to turn a blueberry farm into a house, when we will need State Fish and Wildlife support for projects like our lake boardwalk trail in front of Boeing (the Sam Chastain Trail), toxic cleanup efforts at a polluted lakefront site, the rebuilding of Coulon park boardwalks and boat ramps, and on-going dredging of the Cedar River.
Finally, even with the R4 zoning, I am not sure if the required wetland buffers will even let one additional house be built. So if the property is sold, and the new buyer expects to subdivide, they could be very disappointed; they would likely be asking the question…why would council rezone property for four units to the acre if it won't support anymore homes. A wetland delineation, prior to the rezone, would have eliminated this uncertainty.
We simply should have obtained more information on the wetland before proceeding.
Even though I voted against the rezone, it still passed. Not the first time (and probably not the last time) that I vote in the council minority. I hope the city is successful in providing good stewardship of the wetlands, and if possible, the blueberries.