Six years ago Renton adopted a City Center Community Plan that created vision for the future of our downtown and it's adjacent neighborhoods as envisioned by residents, businesses, and other stakeholders.  This was the first of what will ultimately be 8, 9, or 10 plans covering our entire city and potential annexation areas.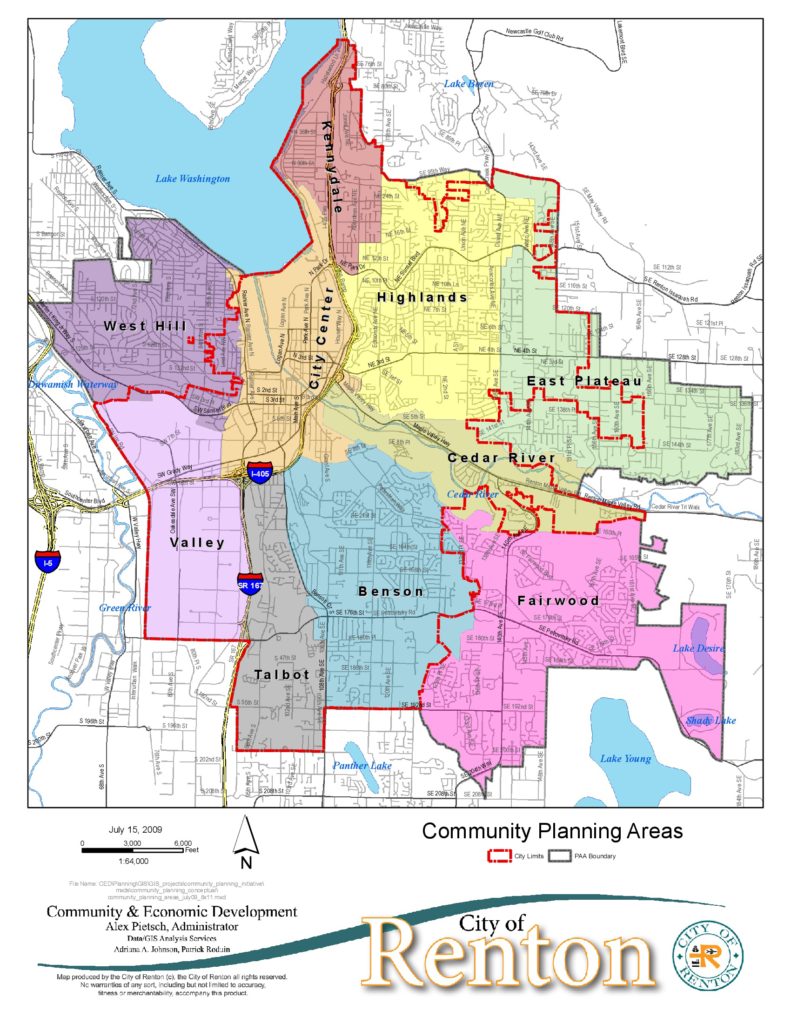 The City Center Community Plan was one of the first plans created, along with Highlands and Benson, under our Community Planning program
The completed City Center Plan contains many excellent ideas, and the entire 165 page document can be found here HERE
There was one detail that raised concerns by some residents in the area, and it was brought to Council's attention last year.
Section 8.3.3 of the plan includes discussion of a greenway/promenade near Cedar River, based on some notional sketches elsewhere in the plan.  This section includes the language that "the City should work closely with property owners, business owners, and residents that will be impacted by zoning changes or potential land assembly."
Some homeowners in the area became concerned that the City could be planning an eminent domain taking of their riverfront homes or property to accomplish this plan.  When the issue came before City Council, the City staff explained this was not the intent of the plan, but residents remained worried.  So to alleviate this fear and help these residents feel safe with the plan, council unanimously agreed to formally adopt a written amendment to the plan to clarify that eminent domain would not be used for this purpose.  The statement went through our Planning Staff for drafting, our City Planning Commission for review and recommendation, and then came back to Council's Planning and Development Committee for a formal recommendation to the council.  We produced the report below, and council formally adopted it on Monday night.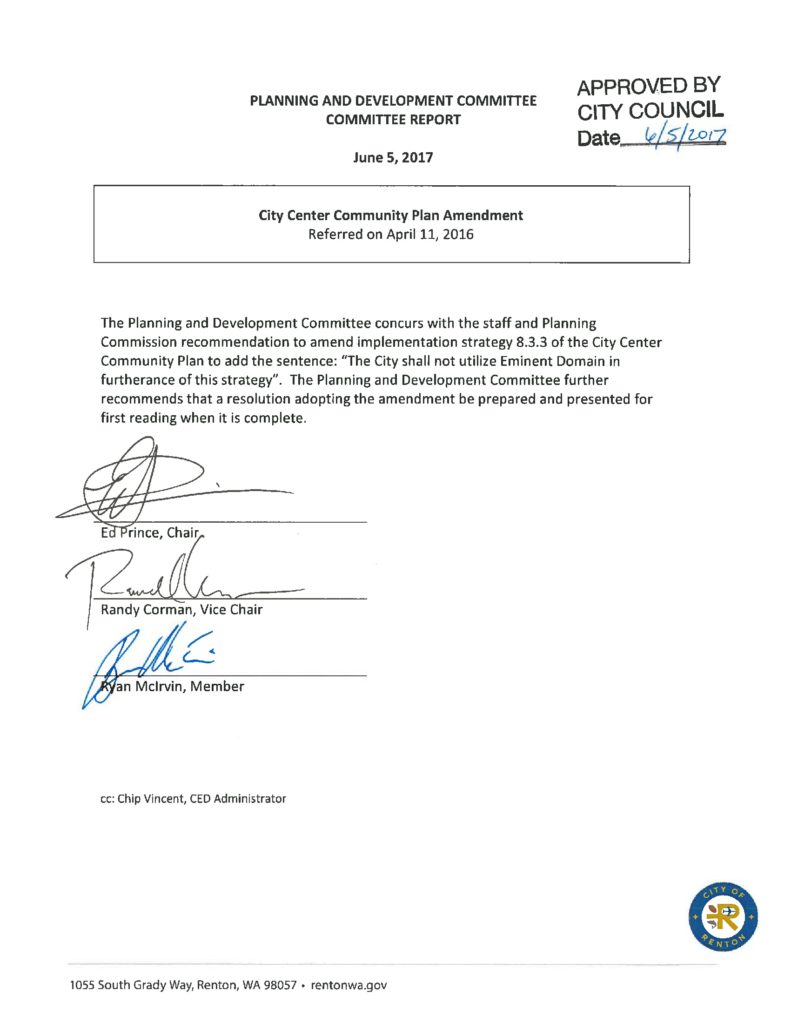 I've been a consistent voice against eminent domain overreach, a topic which brought me into City politics 30 years ago.  Please read this blog entry to learn more.