Having been born in the colorful sixties, I'm nostalgic today as the world says goodbye to Kodachrome. Today is officially the last day that any lab will process this film, after its 75-year run. As a kid I often shot lesser quality print film with my "instamatic" camera (remember film cartridges and flash cubes?), but during this time my father-in-law had smartly gravitated towards shooting slides with Kodachrome film.
Thanks to his good film choice and excellent camera skills, we've enjoyed some wonderful slide shows over the years. Many of his slides still have excellent color.
Below are a few samples of his work, featuring my wife Cathy as a youngster.
And at the bottom of this entry I embedded a youtube link to the Paul Simon tune Kodachrome, which is accompanied by a nicely done fan video.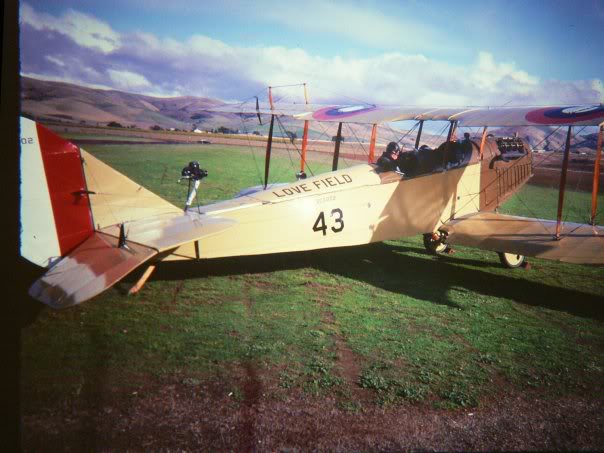 Friend Jim Nissen's 1916 Curtis Jenny, in Livermore California.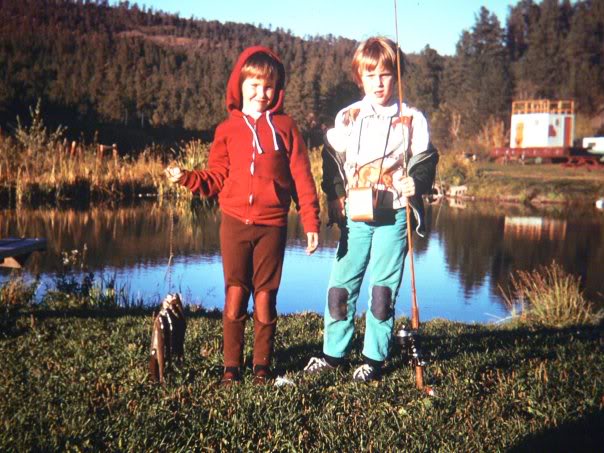 Six-year-old Cathy (in red) and her sister Laura catch dinner at a trout farm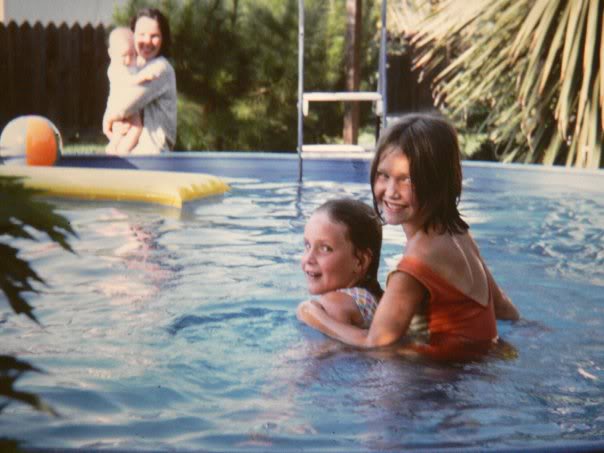 Cathy on her sister's back, with her mother holding brother Billy in the distance…at their home in Livermore California.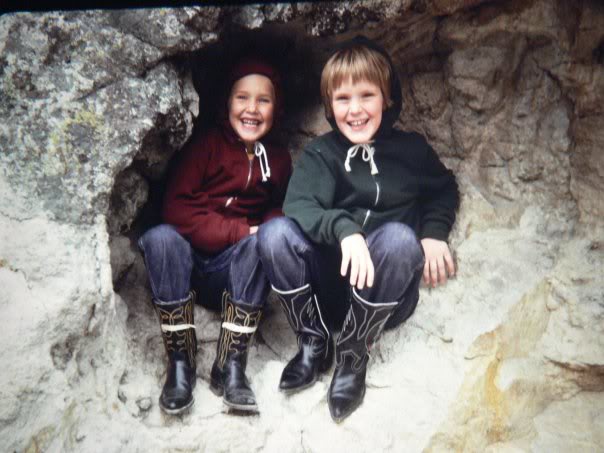 Cathy and her sister Laura, on their move across the country from Delaware to California at age six.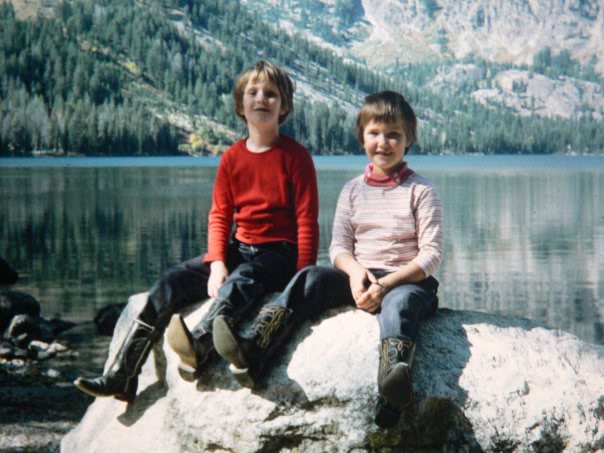 Cathy and Laura stop by a lake near Yellowstone.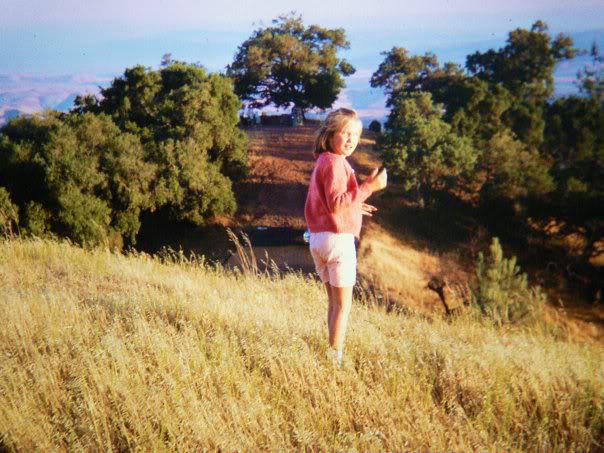 Cathy explores the hills of Livermore California, at age seven.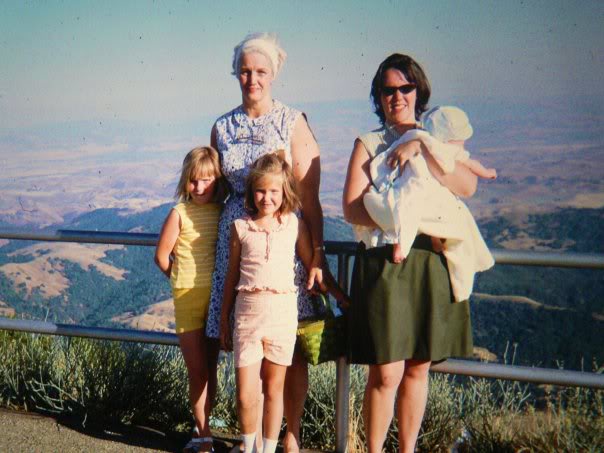 Cathy (in pink) with her sister Laura (in yellow), and her mother, grandmother, and baby brother Billy.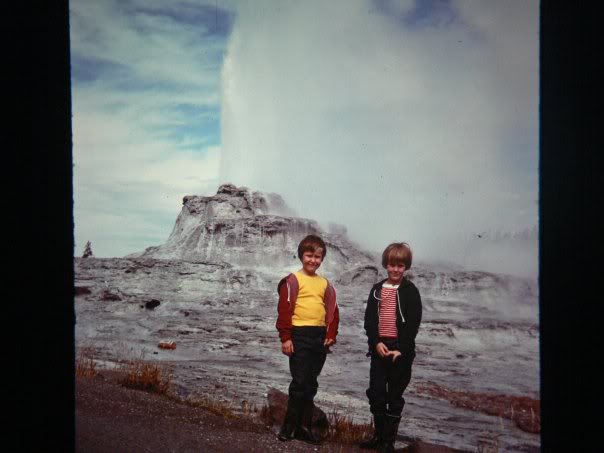 Cathy and her sister Laura in Yellowstone

Christmas when Cathy was six.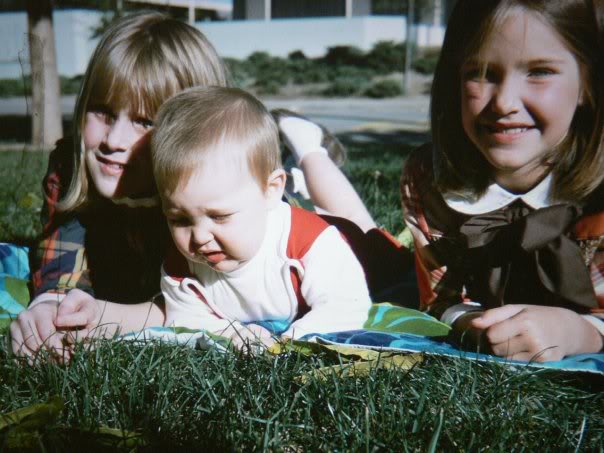 Cathy, her sister, and her brother, on picture day at school (Cathy was in second grade).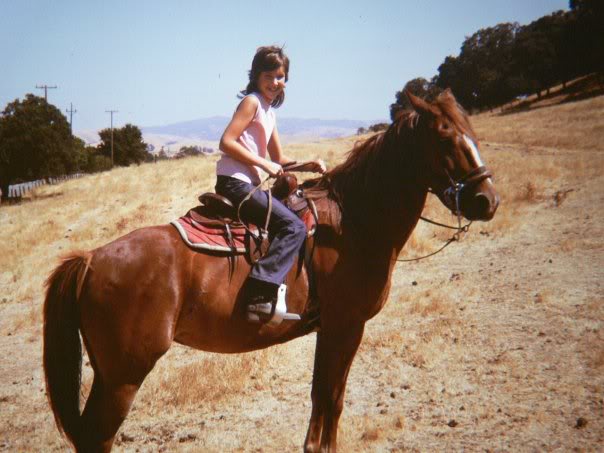 Eleven-year-old Cathy, already a good rider.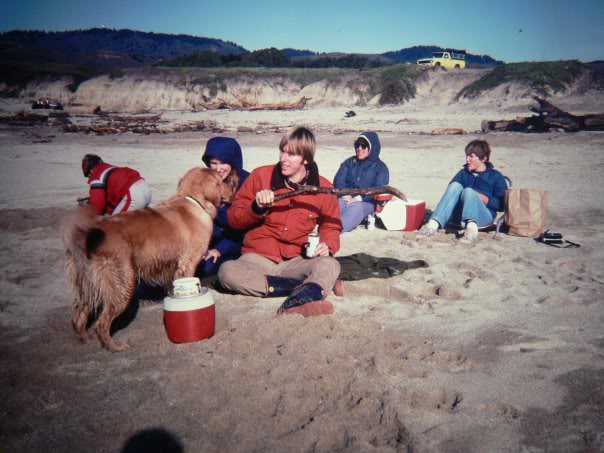 A trip to Half Moon Bay, South of San Francisco, when Cathy and I were seventeen.

Below is Paul Simon's hit song "Kodachrome" embedded in a fan video posted on youtube. The producer of the video is such a fan of the film that he owns the domain Kodachrome.org.