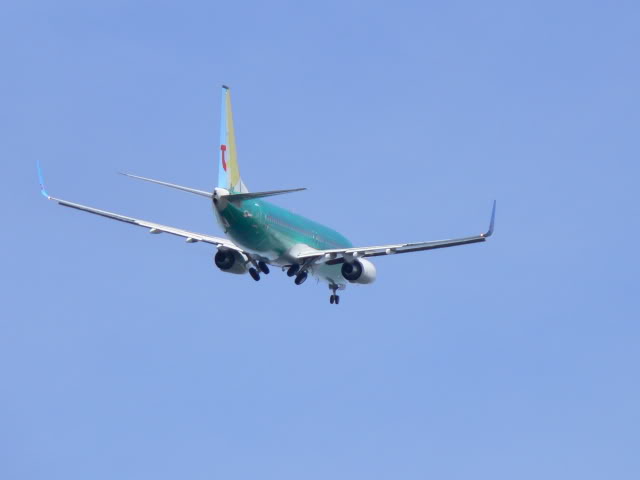 Another freshly-minted 737 leaves Renton for Boeing Field
How cool is this!? MSNBC has chosen Boeing, our city's largest employer, and our own Renton factory as a shining example of American business staying on top. We are extremely fortunate to have Boeing in our region and our city. I'm lucky to work there.
Here is the MSNBC story . Be sure to watch the video– there is some great footage of the inside of the factory.
In this journal entry I roughly estimated that from a value standpoint, typical Renton airplane production compares to making about 2,500 new cars per day. And the existing 737 backlog, not counting future orders, extends for about 7 years. This highly successful factory, squeezed between the Landing, Lake Washington and the Renton Airport, pumps billions of dollars into our local economy.