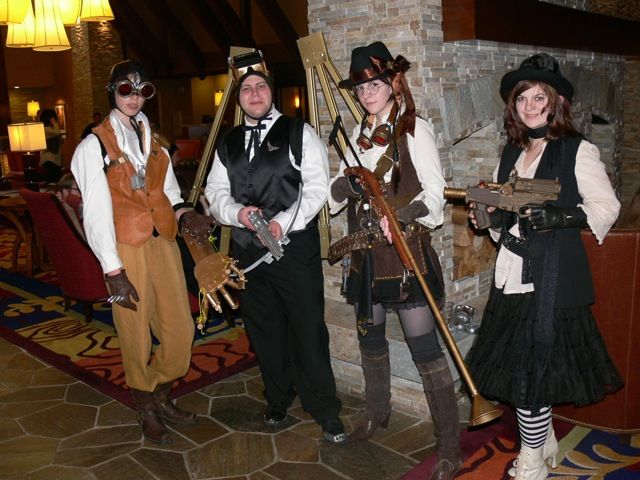 My youngest son Danny (far left) posed with friends and inlaws at Steam Con on Saturday
The Seattle area experienced it's first "Steam Con" this weekend, Friday through Sunday at the Marriott.
The Steam Con convention celebrates a sub-genre of Science Fiction that focuses on steam powered vehicles and contraptions contemplated before wide-spread use of electricity; Jules Verne is the author that best comes to mind.
The style, gadgets and clothing that go with this genre are now often referred to as "Steam Punk," and typically look like upscale 1800′s attire usually from Victorian England. This wikipedia article provides a good summary of the design and fantasy that go with this type of sci fi.
Our family has been identifying steam punk more frequently lately, in part because of its recent popularity here in the US, and in part because of its long popularity in Japan. Japanese Anime incorporates steam punk so often that they even have a series named for the topic.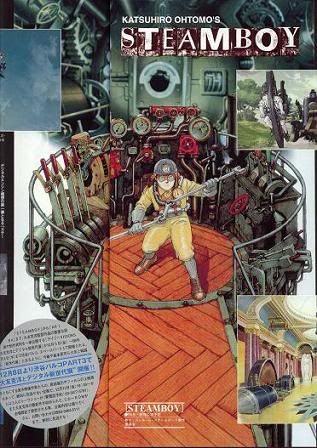 Steamboy, a great example of the sci fi "steam punk" genre
And below is a frame from one of Japan's most famous feature-length animated movies of all time, "Howls Moving Castle", from Miyazaki's studio Ghibli– Japan's eqivalent to our Walt Disney.
In fact, steam punk is so popular in Japan that Disneyland even incorporated steam punk themes into large sections of Tokyo Disney Sea, the Disney Tokyo theme park that is unique to Japan.
Below are a couple of snap shots from Tokyo Disney Sea last year, with the Jules Verne "Steam Punk" theme very evident.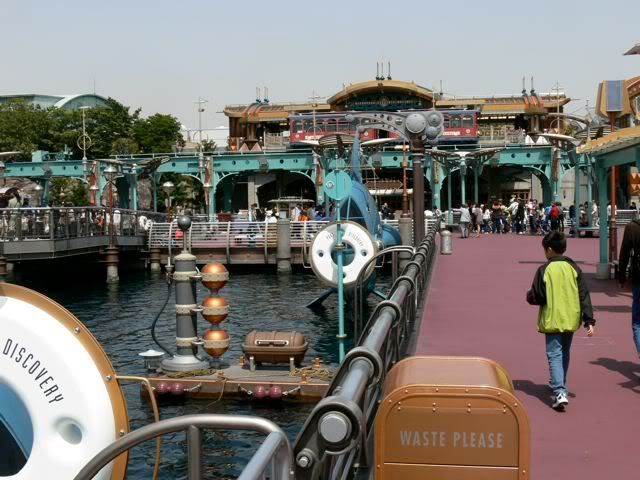 So, after explaining the genre, here are my photos from the "Steam Con" this weekend at the Sea Tac Marriot.

Danny gets his 19th century flight gear put together at our house before leaving for the convention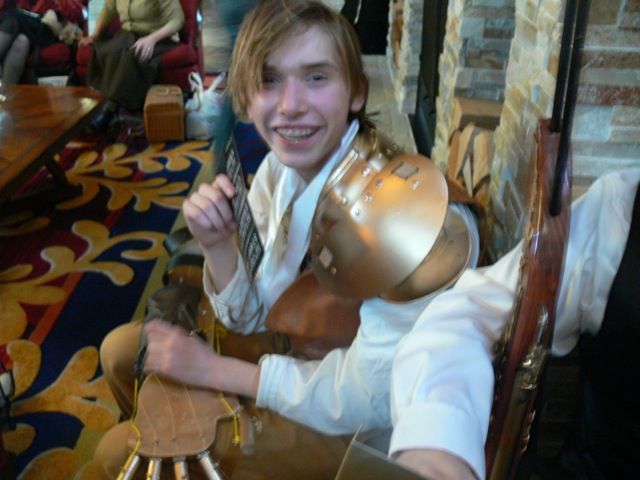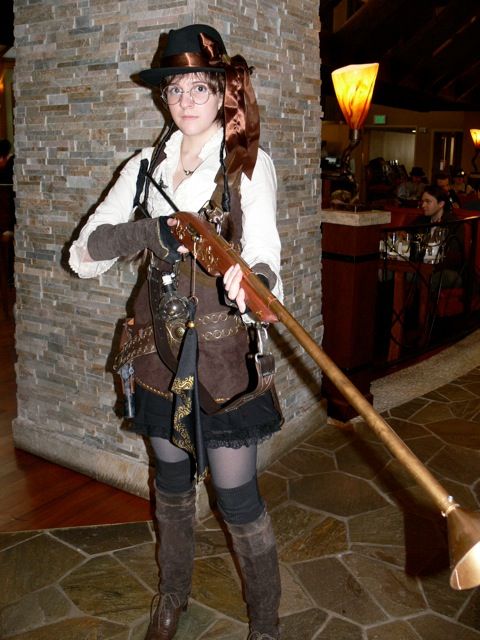 Kaylie, my son-in-law's sister, created a very elaborate costume complete with a unique brass/copper steam punk muzzle loading rifle.
see all the pictures by clicking here