I had an interesting chat with two of the Renton Highland HCA leaders last night; Howard McComber and Terry Person. These two gentlemen gave me some insight into the passion they felt for fighting the Community Renewal Act imposition in their nieghborhood. In addition to being US combat veterens, both of these men spoke reverantly of their Scottish heritage, and their many ancestors who were well known for fighting for their property rights and freedom until their final breath.
As they explained it, the mayor has now pushed their buttons so many times, these "Highlanders" now see themselves something like this!….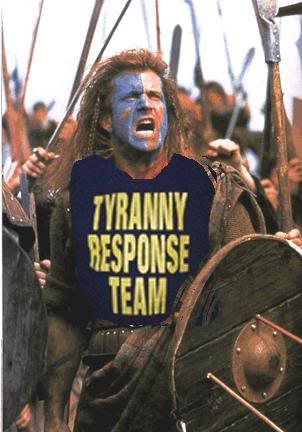 The city is ridiculous to keep up this dispute. These two gentleman are our citizens, and their views are shared by many other residents and property owners in the Highlands. And besides, even if they had no other support (and they clearly DO have support), I think we would be fighting these two in court until their last breath or until the highlands duplexes fall down on their own.
Since these two HCA leaders have repeatedly asked to work cooperatively with the city to develop a revitalation srategy that they can support, I think we would be fools to escalate this war with the North Harrington Neighborhood any further. Private property rights are fundamental, and there is no legitimate path around the rightful owners of the property when redeveloping new housing.
The first step is to make sure these individuals have representation on the Highland Revitilization Committee, which we will consider on Monday night.