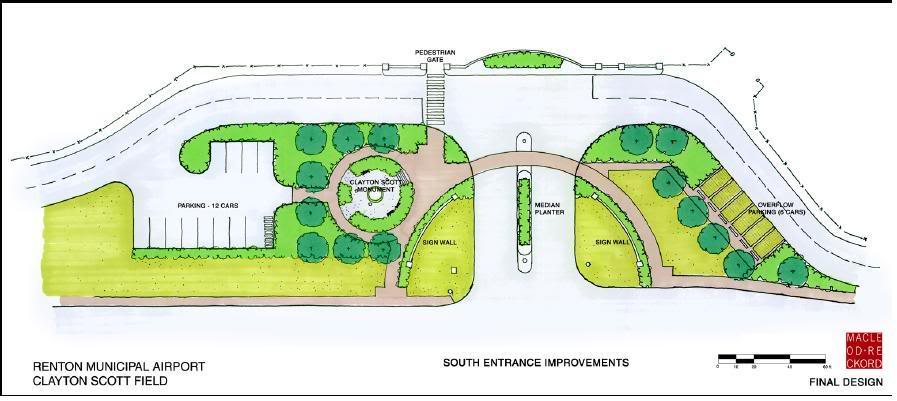 Several members of the public have asked me about the construction occurring at our airport. I'm delighted to report that the airport entrance is receiving a long overdue face lift and modernization. The landscape, signage, and hardscape details are being reworked as shown in the drawing above. In addition, the new entrance will feature a beautiful statue and world signpost commemorating Clayton Scott, the revered Boeing test pilot lending his name to our airport.
Click Here to read more about Clayton Scott in Boeing Frontiers Magazine
The airport improvements are being completed with a combination of private funds and airport enterprise funds (money generated by the airport that is required by law to be earmarked for the airport).